Vellum - Band, Overlay or Wrap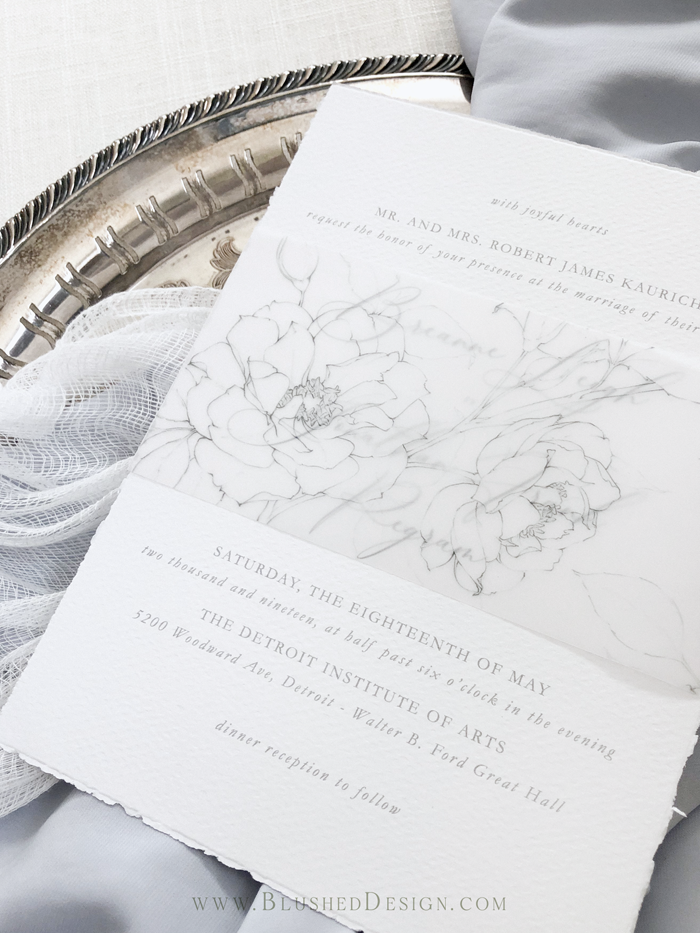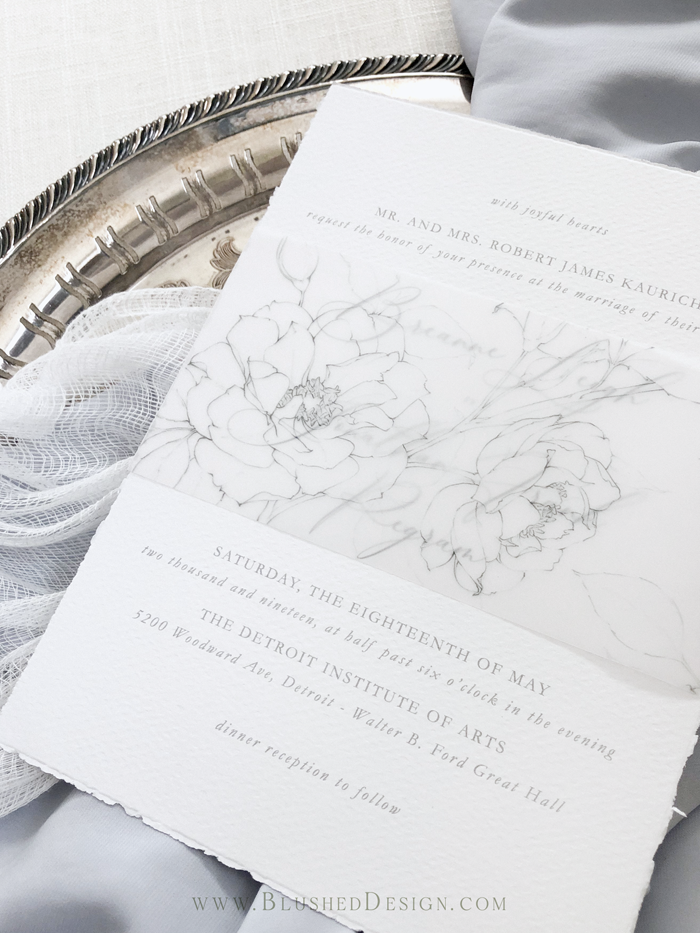 Vellum - Band, Overlay or Wrap
Vellum is taking the wedding stationery world by storm and it's easy to see why! Such a beautiful way to add depth and personality to an invitation suite. Blushed has one signature vellum design at this time: The Rose Garden. A beautiful illustration climbing towards the top of the page, gracefully opening around the names of the bride and groom. Also elegant as a simple band that gives a hint of elegant style while retaining that minimal quality.
MINIMUM ORDER OF 50
How to Order:
Add the number of desired pieces to your cart and specify the style you wish to include

Place the order for your Editorial stationery suite and embellishments all at once

Sit back and relax—I'll take care of the rest of the design and print work.
Please review the Guide before your purchase